Casa Mira is the perfect vacation home, totally secluded, yet close to everything Puglia has to offer. There is an open plan kitchen living room, one bathroom with shower, two bedrooms with queen size beds and one room with two separate single beds. The property has its own Trullo.
Casa Mira Gallery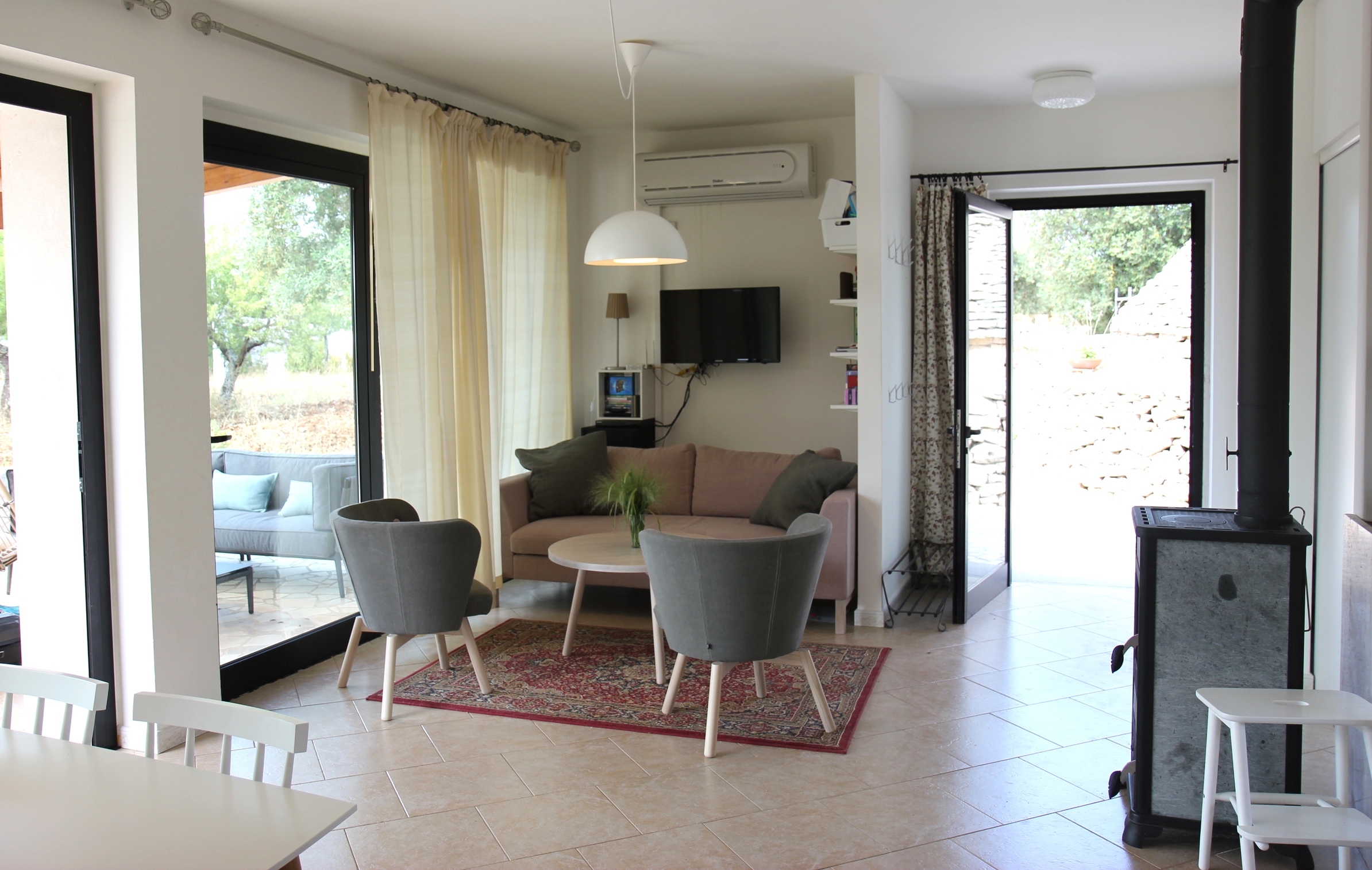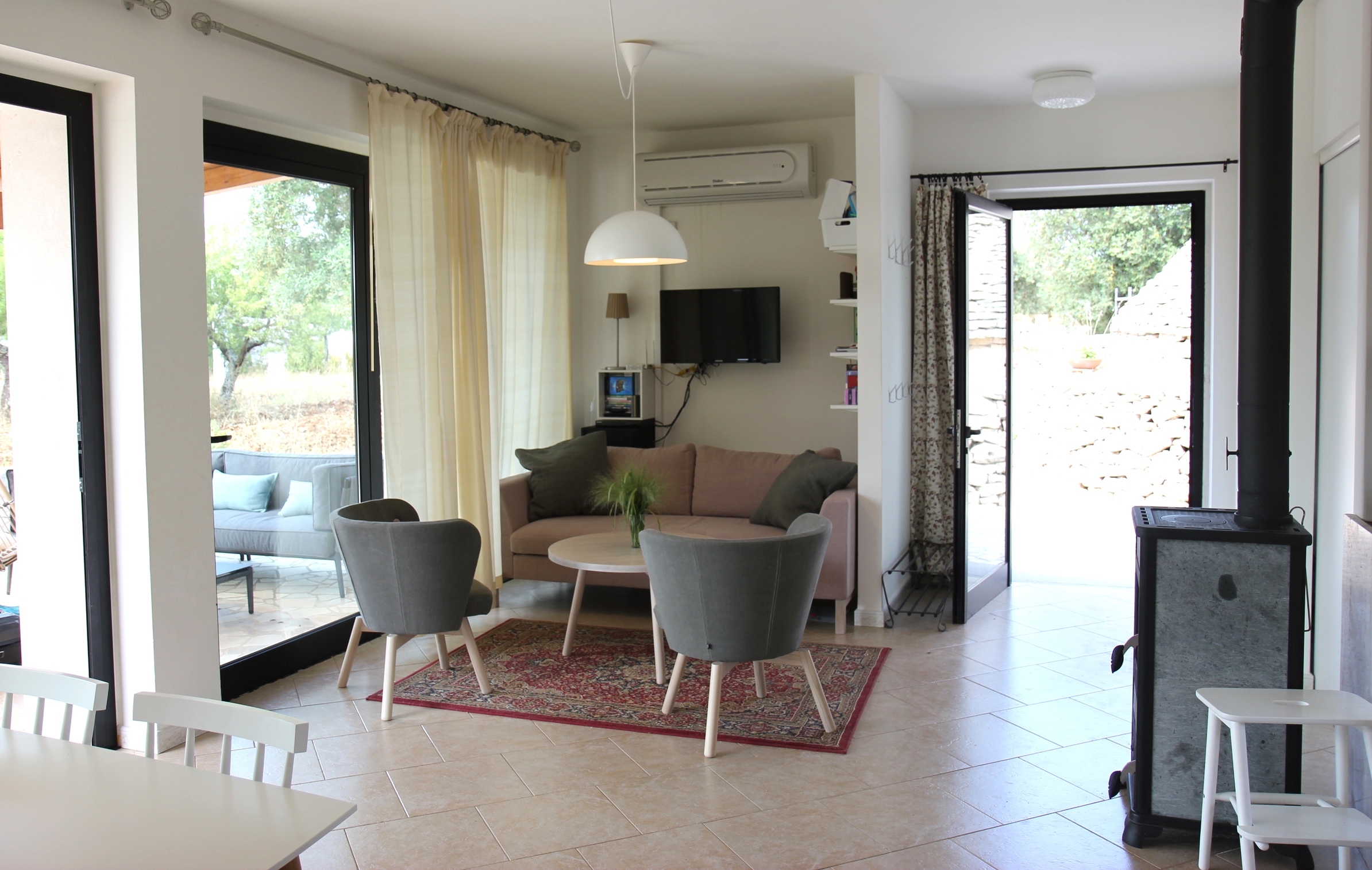 The terrace is around 350 sqm (3767 sqft) and goes around the house and the pool.
The house is situated in the middle of an olive grove and in the garden you will find lots of different fruit trees olives, figs, mulberry, almond, peach, pomegranate. You are of course welcome to eat all the fruit you want if you visit during harvest season. The land is cultivated annually and the olives are harvested and made in to first class olive oil.
There are also herbs growing in the garden. The large bushes around the outdoor kitchen are bay leaves and rosemary. You will also find sage and thyme. The small green plants behind the house that looks like weed are rocket salad (ruccola), pick them and use them in your salad, they are very tasty.
QuICK FACTS
House size 60 sqm (646 sqft) and sleeps 6 people.
Bedrooms 2 rooms with queen size beds (160 cm), 1 room with two single beds (90 cm).
Bathroom 1 bathroom with shower.
Living area A combined dinner/living room with a large dinner table in one end and a living room couch and chairs in the other.
Fireplace Yes
AC Yes
Pool area A 5 x 10 m pool with a child friendly section, an outdoor shower, sun chairs and a pergola for those who like to stay in the shade.
Kitchen Fully equipped.
Outdoor kitchen A large charcoal barbecue overlooking the pool area.
TV With a DVD-player and all basic Italian TV channels.
Washing Machine Yes
Linens, towels & bathrobes Yes
Garden A beautiful 9.000 sqm (96.870 sqft) garden with edible cultivation - olives, pomegranate, cherries, figs, blackberries and almonds. Herbs such as rosemary, sage, ruccola and bay leaves can also be plucked straight from the garden.
Hiking The surroundings are perfect for jogging or walking.
DISTANCE FROM AIRPORT
Distance from Brindisi Airport 78 km, 1 hour by car.
Distance from Bari Airport 63 km, 50 min by car.
Find location on map here